Property Management in Pomona, CA
You don't have to manage your rental property alone. Partner with TrueDoor's team to enjoy a full-service property management experience.
Pomona's Choice Property Management Team
Once known as the economic leader in the citrus industry, Pomona, CA is now home to prestigious universities and vibrant fairs. Attracting thousands of students year-round, Cal Poly Pomona and Western University of Health Sciences, consistently rank among the best universities on the West Coast. Pomona's Fairplex hosts the world-famous LA County Fair and 500-plus annual events including music festivals and cultural celebrations. Downtown Pomona is a great spot to explore on the weekends with live music, local food samples, art viewings, and the Downtown Pomona Certified Farmers Market. Pomona's car enthusiasts can most likely be found at the Pomona Swap Meet and Classic Car Show that's held seven times a year. Another accolade of Pomona's is the financial abundance property owners can achieve in the local housing market. 
With about half of Pomona's population residing in rental properties priced at an average monthly price of $2,139, rental ownership appears to be quite promising. Whether you've never thought about rental ownership or have been dreaming of owning properties for years, owning rentals is a lucrative path to consider. As a property owner, you will experience tax breaks, increased control over assets, a diverse investment portfolio, and ongoing positive cash flow. Due to Pomona's university atmosphere, there is always a demand for high-quality housing, and college students are willing to pay the price. Rental property ownership is a powerful step towards financial freedom, and you don't have to do it alone. TrueDoor's team of accountants, maintenance experts, and property managers deliver dependable property management services to Pomona rental owners. 
TrueDoor Property Management's office in Redlands is about 30 miles east of Pomona. Our office is located 30 miles from Pomona's Valley Indoor Swap Meet, Washington Park Community Center, and the Fox Theatre. Get in touch with us to gain the help you need to fulfill your property's maximum potential.
4.5 Star Rating From 172+ Google Reviews
Our clients sing our praises!
Get Quality Tenants in 30 Days or Less
We guarantee it!
Happiness Guarantee
100% satisfaction guaranteed, or you can cancel anytime
TrueDoor Property Management Services in Pomona, CA
We want to propel you towards success from the get-go. We provide the following property management services: detailed tenant screening, maintenance and repairs, proven property advertising, rent collection, frequent inspections, accounting reports, legal guidance, and eviction management. We understand how important it is to make sure your property is in good hands. That's why we give you access to our 24/7 online portal where you can read notes about how your property is performing and ensure it's maintained to your satisfaction.
In partnership with our core values, TrueDoor's team guarantees the following: 
Rental properties filled within 30 days or less (or the following fee is paid for)

Pet damage coverage

Lease break and eviction insurance

100% happiness
For over 40 years, TrueDoor Property Management has been an irreplaceable property management company for owners in the Inland Empire. Contact us to partner with Pomona's choice property management team and receive the aid you need in managing your rental home, condo, or apartment building.
Property Marketing
Looking for the right tenant doesn't have to feel like mission impossible. Our team actively markets your vacancy to a wide local audience, ensuring we rent your property quickly.
Tenant Screening
Every application we receive undergoes rigorous screening. We only place highly qualified tenants to keep your investment protected.
Exceptional Property Oversight
We perform regular inspections and make preventative maintenance recommendations to keep your home in pristine condition — inside and out.
Rent Collection
Get your payments in on time each month. Our accounting department handles all invoicing and payment processing. We distribute your earnings via direct deposit.
Property Inspections
Every home in our rental portfolio receives frequent inspection visits. This gives us the chance to verify that all is well behind the scenes and your home is in good shape.
Financial Reporting
Our online portals provide 24/7 access to your recent performance numbers. Sign in at any time to view your latest financial statements and account notes.
Need Help Finding a Quality Tenant & Managing Your Property?
We are Pomona's most trusted property manager! Get in touch with us today.
Testimonials
See What Our Happy Clients Have to Say About Our Property Management Services in Pomona, CA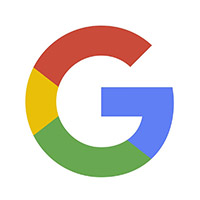 Emily Wong
"We rent a home with True Door Property Management. Whenever an issue has come up, they are super prompt at getting quality vendors out and fixing the problem. Thankful to know things will get done quickly and the right way and we have never had to hassle back and forth for anything. Great management company!"
Why Property Owners Choose Us
Hundreds of Pomona Property Owners & Investors Have Teamed Up with TrueDoor Property Management & Here's Why…
Knowledge is Power
With over 25 years of property management and real estate experience, you can trust that your property is in good hands with us.
Excellent Communication
A lot of other property management firms lack communication, reliability and follow-through. We're not that guy — just read our excellent reviews!
Top-Quality Tenants
With our data driven marketing strategies and in-depth tenant screening, we place the highest-caliber tenants in your property so it's one less thing you have to worry about.
Legal Guidance
Stop trying to navigate the complicated maze of insurance requirements, federal housing guidelines, and landlord-tenant laws on your own. Let our expert team keep you compliant.
Evictions
Should a tenant relationship turn toxic, we will walk you through the legal ins and outs of the eviction process. Even more, we will find a new tenant for your property.