Property Management in Irvine, CA
Get the right support for your apartment or home.
Irvine Property Management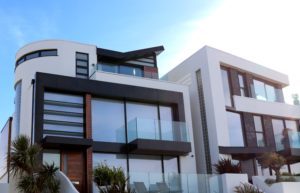 Located at the heart of Orange County, Irvine is a large city with approximately 250,000 local residents. Unlike many other areas in Southern California, Irvine was a planned community, created by a prominent landowning family. Once known for its abundant citrus orchards and rural charm, today Irvine is a hub of cultural and economic activity.
Irvine has repeatedly been recognized as one of the best places to live in the United States, with awards from publications like Bloomberg Businessweek and Money. Much of Irvine's appeal lies in its thriving economy, with many tech companies and educational institutions located in the city. Irvine also counts numerous public parks inside its boundaries, operates mass transit options for commuters, and has over 282 miles of on-road bicycle lanes, all further contributing to the community's popularity.
Living in Irvine, California
Irvine's developers divided the city into villages, rather than traditional neighborhoods. Each village includes a commercial district, public recreational space, and various amenities. Some of the more exclusive villages even offer private swimming pools, sport facilities, and country clubs. There are nearly 50 unique villages scattered throughout Irvine.
Thanks to the presence of UC Irvine and several smaller academic campuses, Irvine has a large student population. The city's convenient layout and amenities also make it a popular destination for small families and retirees.
Investing in Irvine Rental Properties
Irvine has seen its population grow rapidly in the new millennium, with over 120,000 new residents moving in since 2000. Naturally, this additional housing demand has generated plenty of new residential developments, while driving property values higher. Motivated investors looking for growth opportunities may want to consider exploring real estate in the area.
Of course, keeping Irvine rentals profitable for the long haul is no simple feat. From marketing the unit to finding qualified tenants, processing monthly rent bills, and coordinating repairs, many property owners find being a landlord proves overwhelming.
Why not consider working with Irvine Property Management, a proven leader in local rentals. We've already helped countless clients across Orange County to maximize their earning potential. Our team works hand-in-hand with property owners to ensure we meet set benchmarks and exceed expectations. Call us today to schedule you free rental analysis.
Ready to get started? Get in touch!
Why Choose TrueDoor Property Management?
Discover the benefits of partnering with us
We're Always Available to You
Need questions answered or looking for extra guidance? Unlike some property managers, we return phone calls and emails quickly. We do our best to help you meet your investment goals and keep an open line of communication with you.
Experts in California Tenant Law
Don't find yourself in a sticky situation after running afoul of one of the many laws that impact your rental property. Let us focus on keeping your investment operating legally and say goodbye to the hassle of doing things solo, once and for all.
Renters Can't Get Enough
We've worked with countless tenants across Orange County and we know what modern renters are looking for. We make recommendations based on our understanding of the market & we keep tenants happy, reducing turnover rates.
Powerful Tech Keeps Us Efficient
We don't rely on outdated property management techniques from the last century. Our full digitized offices uses an assortment of powerful  tools to stay on top of things; from digital listings to payments & repair requests, we have you covered.
Professional solutions for your California rental home
Orange County's Local Property Pros
We know Southern California real estate.
If you own rental properties in Orange County, you understand the challenges that come with property ownership firsthand. Working with a professional property manager can ease the burden on your shoulders, but how do you find the right partner? The big franchise guys try to use a "one size fits all" approach on the homes in their portfolios, while many independent firms lack the expertise and experience you need to succeed.
At TrueDoor Property Management, we have one goal in mind: provide the best property management in Orange County. We're a locally based team of passionate real estate experts who love to help our clients get the most out of their homes. We continually monitor the market, make recommendations for maximizing your home's potential, and handle the day-to-day needs of your rental unit. Our full-service approach gets great results, plain and simple.
Share Your Property Needs with Us
Learn how our flexible management solutions can solve your property headaches : (714) 899-2200