Property Management in Redlands, CA
Partner with TrueDoor Property Management in Redlands, CA and attain financial independence without the difficulty of overseeing your property alone.
Redlands' Local Property Management Team
Near the San Bernardino Mountains is the charming town of Redlands, CA. This city is an outdoor enthusiast's dream because of its central location to the beach, desert, and beautiful surrounding mountains. Redlands' natives enjoy a range of recreational activities, natural beauty, and a variety of dining options on a daily basis. An added bonus to this suburban area is the opportunity for property owners to generate wealth through Redland's thriving real estate.
With average rent prices of $2,160, Redlands' housing market is a notable way to generate wealth and reach your investment goals. According to Entrepreneur, investing in real estate maximizes your tax benefits, produces positive cash flow, promises asset value appreciation over time, delivers increased equity, and more. Owning and leasing property in Redlands is about more than just growing your wealth—it's about obtaining more freedom, security, and providing a better life for yourself and your family. TrueDoor Property Management is here to help you do just that.
TrueDoor Property Management's Redlands office is located off I-10 E just a short drive away from Redland's downtown area packed with local eateries, bars, and quaint boutiques. Within 15 minutes from our office are common destinations such as Prospect Park, Redlands Bowl, and the Kimberly Crest House & Gardens. Our property managers promise reliable and successful property management services to property owners in Redlands and surrounding Inland Empire cities, so you can sit back and observe your property fulfill its potential.
4.5 Star Rating From 172+ Google Reviews
Our clients sing our praises!
Get Quality Tenants in 30 Days or Less
We guarantee it!
Happiness Guarantee
100% satisfaction guaranteed, or you can cancel anytime
TrueDoor Property Management Services in Redlands, CA
TrueDoor's property managers are dedicated to doing all they can to see Redlands property owners experience stress-free and efficient property management services. Our services are designed to help you succeed every step of the way, beginning with leasing your property and ending with income in your bank account. Common services for Redlands residents include:
Property Marketing

Tenant Screening

Consistent Property Oversight

Rent Collection

Inspections

Financial Reporting (with our 24/7

online portal

)
All of TrueDoor Property Management's services are backed by our guarantees of tenant placement within 30 days (or your next management fee is free), pet damage insurance, replacing tenants if a lease is broken, paying for the cost of an eviction, and seeing you happy. TrueDoor's property management method comes down to ensuring you are supported by our team of skilled professionals to go after and achieve your goals. Get in touch and work with our top-notch property management company in Redlands, CA.
Property Marketing
Looking for the right tenant doesn't have to feel like mission impossible. Our team actively markets your vacancy to a wide local audience, ensuring we rent your property quickly.
Tenant Screening
Every application we receive undergoes rigorous screening. We only place highly qualified tenants to keep your investment protected.
Exceptional Property Oversight
We perform regular inspections and make preventative maintenance recommendations to keep your home in pristine condition — inside and out.
Rent Collection
Get your payments in on time each month. Our accounting department handles all invoicing and payment processing. We distribute your earnings via direct deposit.
Property Inspections
Every home in our rental portfolio receives frequent inspection visits. This gives us the chance to verify that all is well behind the scenes and your home is in good shape.
Financial Reporting
Our online portals provide 24/7 access to your recent performance numbers. Sign in at any time to view your latest financial statements and account notes.
Need Help Finding a Quality Tenant & Managing Your Property?
We are Redlands' most trusted property manager! Get in touch with us today.
Testimonials
See What Our Happy Clients Have to Say About Our Property Management Services in Redlands, CA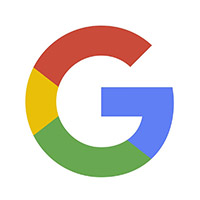 Emily Wong
"We rent a home with True Door Property Management. Whenever an issue has come up, they are super prompt at getting quality vendors out and fixing the problem. Thankful to know things will get done quickly and the right way and we have never had to hassle back and forth for anything. Great management company!"
Why Property Owners Choose Us
Hundreds of Redlands Property Owners & Investors Have Teamed Up with TrueDoor Property Management & Here's Why…
Knowledge is Power
With over 25 years of property management and real estate experience, you can trust that your property is in good hands with us.
Excellent Communication
A lot of other property management firms lack communication, reliability and follow-through. We're not that guy — just read our excellent reviews!
Top-Quality Tenants
With our data driven marketing strategies and in-depth tenant screening, we place the highest-caliber tenants in your property so it's one less thing you have to worry about.
Legal Guidance
Stop trying to navigate the complicated maze of insurance requirements, federal housing guidelines, and landlord-tenant laws on your own. Let our expert team keep you compliant.
Evictions
Should a tenant relationship turn toxic, we will walk you through the legal ins and outs of the eviction process. Even more, we will find a new tenant for your property.