Get Started
Meet Your Property Manager
You will be assigned to one of our Senior Property managers. They will be your main point of contact during the entire process and keep you updated. They have a team of two additional people that will help them address all of your property management needs. Our job is to make sure that your property is producing income and that you do not have to do any of the work.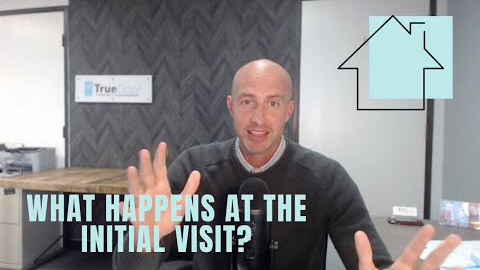 We'll meet with you to learn about your property, take advertising pictures, give you an assessment of any rent-ready maintenance you might need, and gather information to market your property (if you're not available to meet, we'll arrange the visit without you).
Please note, the following:Keys: Please provide: 4 copies of entry keys and 2 copies of any other necessary keys (mail, pool, gate, etc. 2 garage remotes and/or 2 gate openers (if applicable)
HOA (if applicable): Please provide the Rules & Regulations document
Photos and 3D Virtual Tour: Prepare your property for marketing, make sure that it is clean and clutter-free.
Rent-ready maintenance: We can get you an estimate for any repair or service your property might need, including paint, carpet, cleaning, or even a remodel. Just ask us. You are never required to use our maintenance service. Our technicians provide quality work at a good price and typically complete work much faster than other contractors.
Getting your property on the market
After the initial visit, your Property Manager will do a market analysis and provide you with rental "comps" to help you set a price. Also, you'll have to decide on the first possible tenant move-in date. Please note the following:
Price: The monthly rental rate is the most important component in the leasing of your property. If the property is overpriced, the requests for showings will be low. Just like home prices, rental rates are never fixed and move with market conditions.
Property Condition: The second most important component in the leasing of your property is the overall condition of the home. Having your property in market condition will maximize the rental price and minimize the length of time on the market. All parts of the home should function properly, including appliances, furnace/ac, windows/screens, doors/locks, etc. The property should be very clean. A fresh coat of paint and new or clean carpet can greatly improve the look of the property.
Utilities: Please keep the utilities turned on in your name when the property is vacant. We'll make sure that any tenant-responsible utilities are transferred to the tenant at move-in.
Communication: While your property is on the market, we'll arrange the showing and communicate with potential tenants. The Property Manager will give you weekly updates and is available to answer your questions. We want to make sure your communication needs are met so please let us know if you need more than a once a week update. Don't hesitate to give us a call!
You will be receiving an email to access your online Owner Portal. This is a private login where you can view work orders, lease and management documents. You will also be able to view your monthly and annual statements so you are always in the know about your property's financial performance. Please make sure you have access, let us know if you need help logging in.
How Our Office is Organized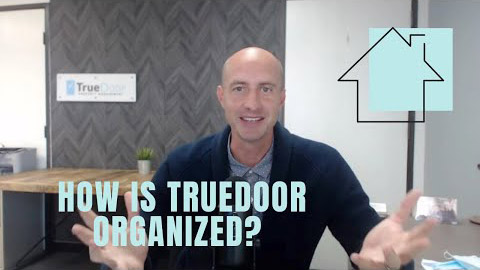 We are organized to address the different needs of your property:The Property Management Team includes the following positions: Your Senior Property Manager your main point of contact, the property manager who is the main point of contact for the tenant or resident, and the Maintenance Coordinator who coordinates maintenance between the property owner, tenant, and vendor.
The Senior Property manager and their assistant property manager primarily focus on advertising, showings, qualifying prospective tenants, lease signing,and arranging the move-in. After the tenant is secured, your property manager team will manage the maintenance coordination, enforcement of the leases, lease violations, coordination of move outs, etc.
The Office & Accounting Department takes care of rent collection, paying property bills, lease renewals, accounting, and statements. Our office hours are Monday - Friday, 9am - 5pm. We do arrange showing of vacancies after hours and weekends.We also have a 24/7 maintenance hotline where tenants can talk to a live person for maintenance emergencies. We politely ask that you contact us during office hours for all your needs. We love to serve our customers.
Screening & Leasing
Screening & Leasing
After a member of our team has seen the property and we've taken pictures, decided on a price, and the property is in showing condition, it's time to begin marketing and showing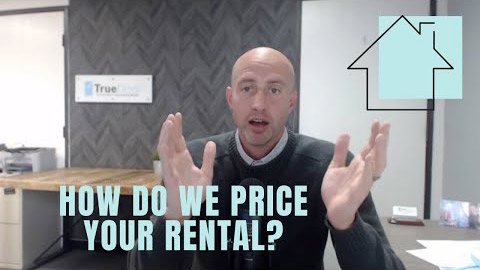 We advertise your property on the top rental advertising websites . We also generate many potential tenants internally because of our large volume of leasing activity.Please also consider the following:
Showing condition
We begin advertising when the property is in showing condition. When we start the ads, we often get requests to show the property shortly after.
Advertising while the property is in poor condition can result in a lower rent price and creates confusion for the tenant about what the place will look like at move in.
Pricing strategy
We will pull rental comparables of recently rented properties and suggest a market rental price and together we will decide on a price for your property. We want to price the rental as high as possible while still driving enough traffic to get enough showings to fill the vacancy.
Finding that balance or sweet spot is what we do. Please note that the best renters get the lowest prices and the worst renters get the highest prices (when people have poor credit they end up renting from desperate landlords that are overpriced and have been on the market for a long time with little or no prospects; so the desperate end up with the desperate and the dysfunctionality ensues).
The lower the price the higher the traffic, the more traffic the more applications, the more applications the more renters to choose from. And if you have more renters to choose from the more likely it is that you will get a quality tenant that meets all our criteria. We need to be careful of starting with too high of price because if the price is too high this will delay finding a renter and give you less applications to choose from.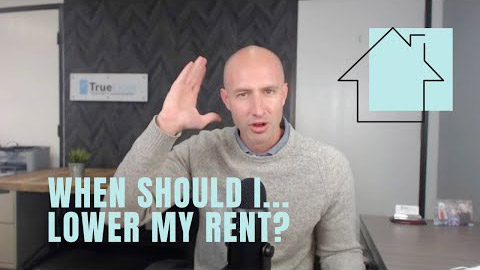 Plus, you lose money each day the property is vacant. It's best practice to fill a rental quickly, then increase rents incrementally each year at lease renewal. Each week we review the activity level of potential tenants at your property. We can know from the first week of marketing if the asking price is too high based on activity levels. We usually want to see 10-12 leads and 5-6 showings a week.
If the activity is any lower than this then we suggest a weekly price drop until we get the right amount of showings to fill your vacancy. Please also note that renters typically do not negotiate with landlords on price. Pricing your property high with the intention to negotiate to a lower price is a bad strategy and does not work.
Our advertising is proven to work as evidenced by the hundreds of leases we do each year. Your Senior Property Manager will guide and advise you every step of the way. It is very common for us to have a signed lease within two weeks of being on the market. Remember, the speed of your leasing and getting a quality tenant is way more important than getting the highest possible rent.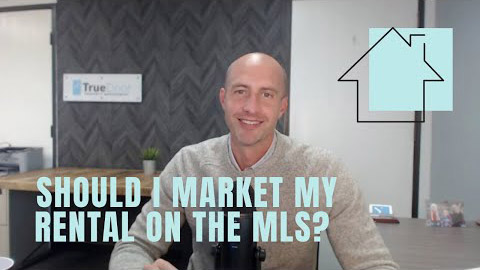 Some rentals do well being placed on the MLS, the MLS is a property listing service that real estate agents use to advertise a property for rent to other real estate agents. It is typically not needed because most tenants go straight to the internet to search for a rental. If you'd like to have your property listed on the MLS, ask your property manager and they would be happy to list your property there. Please be aware that it may cost more depending on your management agreement.
How long does it take?
If the property has a market price and is in showing condition, we typically get a signed lease in less than 21 days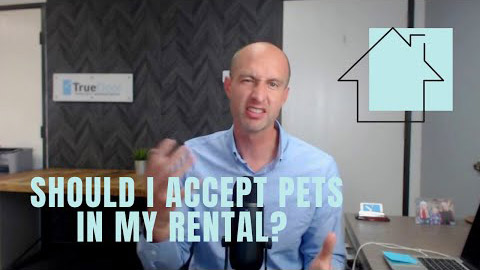 Allowing a dog or cat greatly increases the interest from potential renters. According to apartments.com 75% of renters have pets. We recommend allowing pets because it will help to fill the vacancy faster. If you decide to allow a pet, we ask the tenant for an increased security deposit of $500.
Appliances
Offering the rental including the fridge and washer/dryer helps fill your vacancy sooner, but is not required. Please note that if your property requires odd size appliances, you should include that appliance (ie. stackable, one piece washer/dryer unit).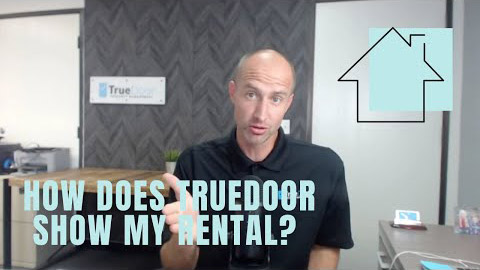 Good showings are essential to finding a good tenant. TrueDoor Property Management provides three types of showings:Virtual Showings
Through the use of Matterport Technology we create a 3D virtual tour. This allows renters to virtually walk through the property using their phone, tablet or computer. These virtual showings are available to the customer 24 hours a day, 7 days a week. This is usually how most leads will see the property before scheduling a visit to the
Secure Self Showings
For a vacant property, the fastest way to find a tenant is by using a self-showing lock box (almost twice as fast, typically saves two weeks of vacancy). Our self-showing technology verifies potential tenants interested in the property and allows them to set their own time frames for a visit.
They love the instant access and flexibility. Please note that we do not allow self showings without a paid and approved application, this ensures a safe showing by a real renter that has provided their personal info on their application, credit card info, had a criminal background check, and a credit check. This is a safe and secure way to really cater to our potential tenants and find you a tenant much faster.
Agent Showings
We will always offer in person, agent led showings. Although less efficient our agent showings gives us the opportunity to answer questions in person and encourage potential tenants to apply.
Owner occupied
If you are still living at your property, we will arrange showings using our leasing agent. Having us show your property while you are living there is not ideal, however, if it is needed we are happy to accommodate.
We ask that you be flexible scheduling tenants the same day and ensure that the house is kept in showing condition at all times. Potential tenants could come at anytime, so maintaining a very clean and clutter-free environment during that marketing time is important. It is also critical that you provide us with a reliable first-available-date that a tenant can move-in, so we can accurately set expectations with potential tenants.
Tenant occupied
When a tenant has given notice to move out, we will work with the tenant to arrange showings. Please note we do have the right to enter the property for a showing without the tenant's cooperation, and some tenants can make it very difficult by canceling and not cleaning.
We do our best to work with the tenant in this situation, always trying to be respectful while pushing to get your property shown. Our Virtual Showings using our 3D virtual tours really help in this process while a tenant is living in your rental.
TrueDoor's focus is to utilize technology and staff to get your property shown in multiple ways, reaching more people, resulting in smaller vacancy times, which makes you more money.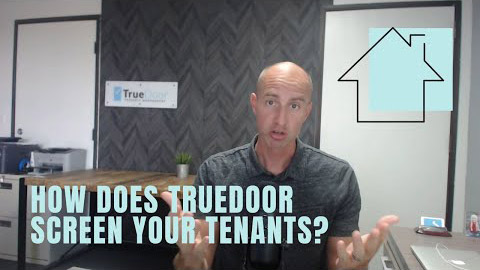 Getting a great tenant that will pay the rent and take care of your property is the most important decision as a landlord. As with most things life if you start right then you have a much better chance of keeping everything right and eventually ending right. We want to make sure we get you the best possible tenant because what is good for you is good for us.
So How does TrueDoor Property Management properly screen your tenant? Well, we put prospective tenants through a full application process which includes: comprehensive credit evaluation where we review their credit history, we analyze their rental history, verify their employment history, and confirm their personal income relative to the monthly rental price. We screen hundreds of applicants a year.
We are experts at screening tenant applications and keep you compliant with state and federal fair housing laws. Please consider the following:
HUD compliance
We comply with all applicable Federal and State Fair Housing Laws in the selection process. It's our job to keep you out of trouble.
Criteria
We have set criteria for selecting tenants? Applicants that meet our criteria will qualify for approval due to Equal Housing laws. Our criteria are as follows: credit score over 620, no violent crimes, no evictions, income is greater than three times the rental price, employment history of 2 years, and a clean rental history.
It is very important for you to understand that if a tenant meets your criteria, then you must rent to them otherwise denying an approved application can result in an equal housing and discrimination lawsuit. If you choose to not accept an approved applicant, we can no longer represent you because this is a violation of the law and we choose to obey the law. Applicants that do not meet these guidelines you can deny.
Occasionally we will recommend a tenant that does not meet our criteria that we think might be a good risk. In those situations, we will explain our reasoning and place the file before you for your approval. If you do not feel comfortable renting to someone that does not meet our criteria then you can deny that application.
However, if you do choose to accept a tenant that does not meet our criteria, then we would require a larger security deposit equal to 2 months' worth of rent to offset some of the added risk. This would be paid by the tenant. We also require your approval if the applicant has a pet. And we would charge the tenant $75 Pet rent, and an additional Pet deposit of $500.
Can I meet the applicant?
No. We strongly recommend that you do not meet the applicant. It's our job to provide distance between the tenant and property owner. The landlord experience will be more enjoyable when we keep a buffer between you and the tenant.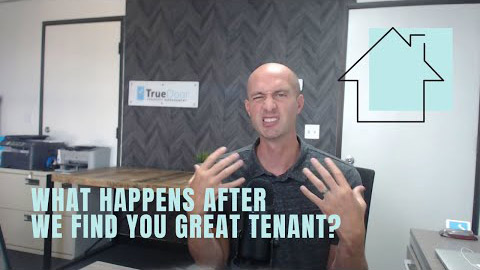 With an approved application, we will draw up the lease contract, have tenants sign the lease, and collect a security deposit. Please consider the following:Security Deposits
We collect a security deposit that is competitive in the marketplace; this is typically equal to one month's rent. The security deposit is the tenant's money and we place it in a non-interest bearing trust account for the duration of the lease.
Move-in Inspection
Prior to move in, we will perform an inspection and take pictures to record the condition of the rental. We will provide you with a copy of the report. Any outstanding maintenance found at that time will be treated like an emergency in order to complete work prior to move-in.
Tenants are customers of the property
We understand that the tenants are your customers and we want to ensure a smooth move-in during this stressful time. The condition of the property at move-in sets the tone for how we want the property to be treated.

Move-in day
On the lease start date the tenant will pick up the keys and pay first month's rent (via certified funds only). We sit down to discuss the requirements in the lease agreement and what is expected during their stay.
Payments & Accounting
Ongoing Property Management
After the tenant moves in, here's what to expect as we manage your property.
Receiving your rent payment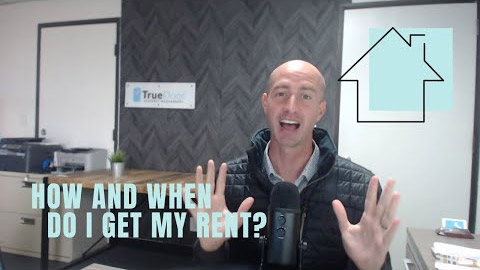 The rent is due on or before the 1st of each month. Once the tenant's rent check clears then our accounting department will pay your management fee and deduct any bills from your rent, like lawncare, HOA bills, maintenance bills, etc.The remainder of the rent is your "owner draw", this payment will be direct deposited into your bank account between the 11th and 15th calendar day of every month providing your tenant has paid on time. You will receive the first
rent payment approximately 2 weeks after the tenant moves in. Give us a call if you have any questions or concerns regarding your rent payment.
The Tenant is your customer
You can't give the tenant everything they ask for, but please remember that the tenant is your customer. Treating them fairly will decrease vacancy and improve how the tenant treats your property. We highly suggest you do not communicate directly with the tenant; let us do the work. This buffer allows us to eliminate the headaches and problems of being a landlord.
Accounting
The Office & Accounting Department takes care of rent collection, paying property bills, lease renewals, accounting, and statements.
Statements
Your statement will show all rental income received and details on any expenses for the property. Maintenance costs and management fees will be deducted from the rental income. Statements are available on the first business day of the month for the prior month's activity. You will not receive a paper statement in the mail. The statements are located online in your owner portal. Each January we will provide a summary statement covering the entire year.
1099 Information
1099's are sent annually for tax purposes each January. The social security number or tax ID to whom the payment is made will receive the 1099 and will thus be responsible for all tax implications associated with the filing of that 1099. Please make sure that the appropriate name and SSN/Tax ID are associated with your disbursement.
Out of state/country property owner
If you live outside of California, the State requires that the management company withhold 7% of rents. You may qualify for a waiver or reduced withholding amount (property owners that have filed tax returns in California within the last two years often qualify for a waiver). Please let us know if you live outside of the State and we can explain how it works.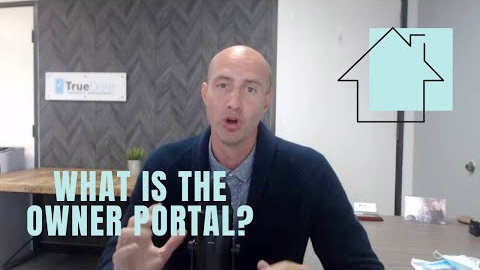 You can view your statements using the online Owner Portal. The Owner Portal is your private online login where you can view lease agreements, documents, and view your monthly statement. You can also change your direct deposit banking information and make owner contributions.You should have already received an email with login instructions. This email will have your username and password
to login into the Owner Portal. You can also access the portal from our website. Each time a statement is published to your Owner Portal, you will receive a notification email. If you have trouble logging in or viewing your statement, please call the office and we will assist you.
Maintenance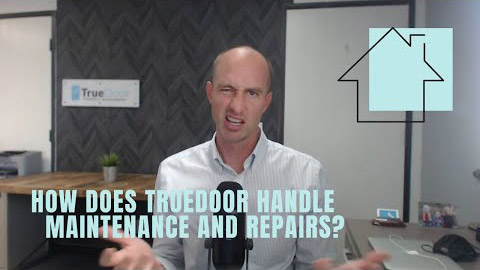 Successful rental owners keep the property in working condition and respond quickly to necessary maintenance needs. We strive to keep your maintenance costs low and provide high quality work. Using properly insured and licensed workers lowers the property owner's risk and ensures work is completed correctly.
to login into the Owner Portal. You can also access the portal from our website. Each time a statement is published to your Owner Portal, you will receive a notification email. If you have trouble logging in or viewing your statement, please call the office and we will assist you.
Tenant maintenance requests
Residents can call our Maintenance Hotline anytime and speak to a live person who understands maintenance. Each request creates a work order in our system (you can view all work orders in your online Owner Portal).
When a necessary repair is under the $500 maintenance limit, we automatically move forward to fix the item. We will email to inform you that the repair is being scheduled, feel free to call us if you have a question about a scheduled repair. Items over the $500 limit will require your approval (except emergencies).
Emergencies
There are habitability laws in the State of California that require landlords to maintain the rental in a habitable condition. Items such as heat, water, sewage, electricity, necessary appliances, and safety issues require immediate attention.
Our maintenance system is set up to immediately address emergency needs that occur outside of business hours. The goal is to do the repair quickly to protect your property and keep your tenant happy. We also try to protect you from habitability issues that require a rent reimbursement to the tenant. We'll contact you the next business day if there's an emergency that needs to be addressed after hours.
Essential vs. Non-essential maintenance requests
Successful property owners address items that affect the usability of the property. Please note that if your rental was leased with certain appliances or amenities, they are required to be in operable condition throughout the term of the lease agreement. Non-essential requests from tenants, such as cosmetic items, will be submitted for your review.
Pricing
For general maintenance, Labor costs are constantly changing but are typically between $75-$150 and hour (depending on the trade and skill level) plus the costs of materials. Charges may be more for HVAC, skilled plumbing, and electrical.
Please keep in mind that we bill for the total time it takes to get the job completed including, but not limited to trips to the supply store, haul away of old parts, trash, materials, etc. We retain highly qualified technicians to complete work and we are confident that the work is done in a timely fashion. All repairs to the property are charged to the owner and taken out of the rent.
Any repairs that are the fault of the tenant (typically local drain clogs) are first paid by the property owner, then charged back to the tenant. And we will not use law enforcement to gain access. Please refer to your management agreement for pricing of evaluations (inspections).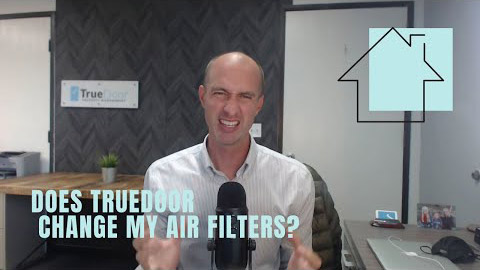 We change out your air filter approximately every six months throughout the year at a cost of $45 per filter change. Air filter changes are the only preventative maintenance that we conduct without a tenant or homeowner requesting the service. In our years of experience, we have found that this service helps preserve the life of your furnace/ac, the two most expensive appliances in the home. We have found that if left to the tenant the likelihood of the filter being changed on a regular basis is very low.
Lease Renewals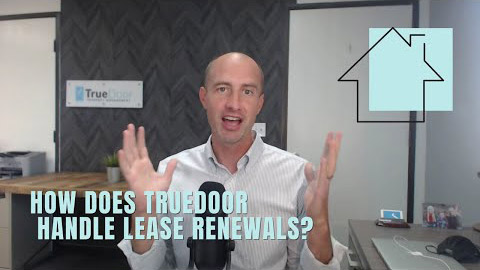 We recommend actively renewing the lease agreement every year. Our trained team will contact you prior to the lease end date to discuss the renewal details. It's best practice to increase the rent each year. Please note that we cannot force the tenants to renew for another year lease agreement.Our approach is to do a slight increase for a year lease and much higher increase if they choose to stay on a month-to-month basis.
Typically, tenants choose to renew for a year but if they do not then you are compensated by getting that higher rental price. Property owners should be careful not to raise rents too dramatically in order to keep their tenants for a longer term.
Depending on your Management Agreement, your property could receive an in-person evaluation (inspection) approximately every 6-8 months. We notify the tenant of the evaluation and review the interior and exterior of the property.Please note that this is a basic evaluation (10-15 minutes) and we are looking at the general condition of the property, we will not find every issue
and will not accept liability for missed problems or issues. We are also reviewing the property for any lease compliance issues (smoking, pets, etc.).
If the condition is satisfactory, you will not hear from us, but we will provide a copy of the evaluation report to your owner portal. Please be aware that sometimes a tenant refuses entry or we cannot access the property due to a pet. If we cannot gain entry you will not be charged and you will not receive an evaluation.We cannot force entry and we will not use law enforcement to gain access. Please refer to your management agreement for pricing of evaluations (inspections).
Eviction & Violations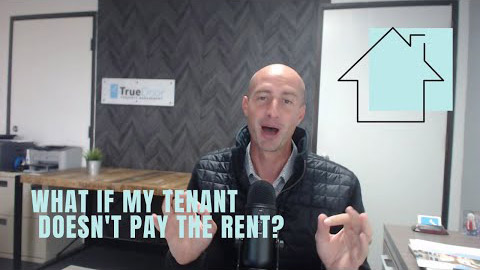 When a tenant does not pay their rent we will post a "3 day notice" and notify you of the outstanding balance. If the tenant does not pay after three days, we will contact you to discuss your options of starting an eviction. Once you have decided to move forward with an eviction you must fund your account with approximately $800 to cover the legal costs of the eviction. If the tenant contests and goes to court, please expect to pay additional attorney fees, including but not limited to $350-$450 for an attorney appearance fee. Evictions can take anywhere from 30 to 60 days to gain possession of the property.
Eviction Protection Plan
If you are participating in a plan that includes eviction protection, TrueDoor will cover the cost up to $1000 in legal fees. In the case that the tenant contests and it goes to court, it will cost an more depending on the tenants legal actions. If your property is tenant occupied at the time you start management services, the eviction protection does not apply in the first 180 days of service.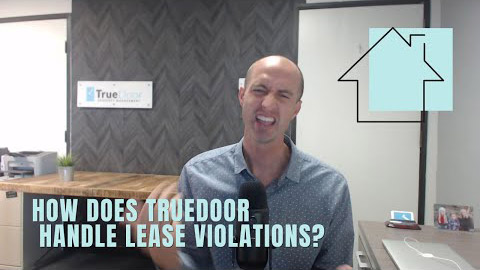 We will address lease violations with the tenant as they occur, but please be aware that lawful remedies are very limited. If a tenant is not keeping the rules of the lease we post a notice to cure, but typically the best approach includes a conversation. Please be aware that fixing a violation can often take some time.
HOA Violations
It is not uncommon for HOA's to issue violation notices for various reasons. Please forward any notices to our office when you receive them so we can address the violation with the tenant directly. Per the lease agreement, the tenants are responsible for following all applicable rules and restrictions within the community and are responsible for any violation fees associated with their actions.
Insurance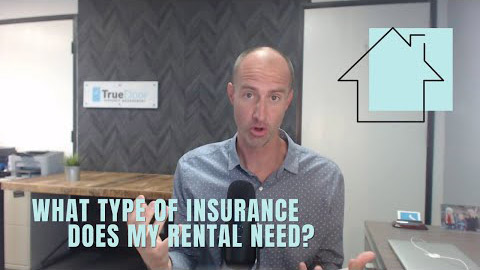 Please be aware of best practices for your property:Property Insurance
Once you move out of your home and are no longer occupying it as your primary residence, you will want to review your homeowner's insurance policy with your insurance agent. Your policy will no longer need to include coverage for your personal belongings inside the home. Typically your insurance agent will recommend a "Landlord's Policy".
Tenant Liability Insurance
We require tenants to have a tenant liability policy or a renters policy. These insurance policies cover property damage caused by the tenant for specific cases (i.e. fire & smoke, flooding).
Home Warranty
If you have a home warranty insurance policy we will coordinate between the tenant and your home warranty company. Please understand that home warranty companies often do not cover all the repairs. Wait times can be very long and we can't ensure the work is done well. We do not recommend home warranties. Unfortunately, we cannot use your home warranty for after hours emergencies. Our after hours maintenance process does not work with home warranties and they are too slow. We address after hours emergencies immediately with our maintenance team.
Tenant Move-Outs
When the tenant is leaving, it's important to arrange a smooth transition and quickly find the next renter. Please be aware of the following:
Transfer of utilities into owner's name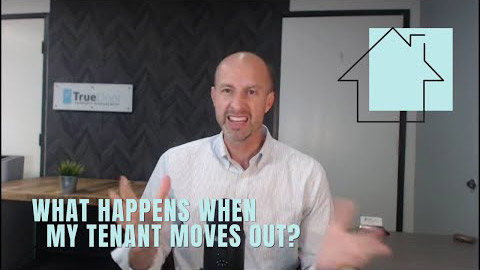 Before the tenant moves out, please schedule the transfer of all utilities to your name. This can be done today so that the utilities will transfer on the same day the tenant will be vacating the property. This will help us to get any rent ready maintenance done and assist our leasing agent to show the property.
Marketing for the next tenant
We'd like to put the property on the market for a new tenant while the existing tenant is still in place. The lease agreement allows us to show the property while it's occupied, but the success of this approach is determined by the attitude of the tenant. Treating the tenant fairly and with courtesy improves a delicate situation. We cannot market the property if it is not in good condition, if the home is not clean/clutter free, or if the tenants consistently deny entry. Please be aware that in some situations we will need to wait until the current tenant moves out to put the property on the market. Don't worry, we're great at finding tenants quickly. For more information on the leasing process, please see the Leasing section of the Owner's Manual.
Move-out inspection
After the tenant transfers back possession we will perform a move-out inspection. This document will be posted on your Owner Portal for your review. The move-out inspection is compared to the move-in inspection to determine what damages will be charged to the tenant. Some damaged items will be charged to the tenant's security deposit, and all other rent-ready work is paid for by the property owner.
Security deposit
The security deposit can be used to pay for tenant caused damage that is not considered normal wear & tear . After the move-out inspection, we will send you a list of the repairs needed with a breakdown of what should be covered by the tenant's security deposit. We are required to arrange the itemization letter and refund of the security deposit within 21 days after move-out.
Owner holding the deposit: It's our policy to hold the security deposit, but if the property owner is in possession of the security deposit we will arrange for you to send the itemization letter and refund.
Tenant unpaid balances: In the case there is any unpaid rent that cannot be recovered from the security deposit, the unpaid balance is placed to a collection agency that will attempt recovery for a fee.
Tenant damage responsibilities
The State of California will only allow the security deposit to be used for clear cases of tenant-caused damage. Normal wear & tear is common and you should expect to pay some expenses when a tenant moves out. It's common for there to be wear on the carpet, paint, window coverings, and cabinets. Tenants are responsible to clean the property and carpets to the same level at move-in, less normal wear & tear. Please follow our guidance to avoid a legal issue. It is common for past tenants to file a small claims suit against you. Property owners almost always lose in court and can be forced to pay up to twice the deposit amount. Please see the section below for the Security Deposit Deduction Policy.
Security Deposit Deductions Policy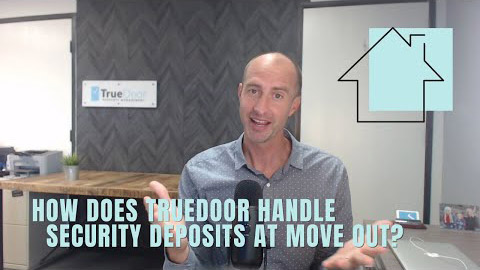 Per the California Consumer Affairs guidelines for tenant/landlord rights & responsibilities, the following is our policy for handling tenant security deposit deductions. California law gives the landlord 21 days to either:1. Send the tenant a full refund of their security deposit,
2. Or mail or personally deliver to the tenant an itemized statement that lists the amounts of any deductions from
their security deposit and the reasons for the deductions, together with a refund of any amounts not deducted.
California law specifically allows the landlord to use a tenant's security deposit for four purposes:
1. For unpaid rent;
2. For cleaning the rental unit when the tenant moves out, but only to make the unit as clean as it was when the tenant first moved in;
3. For repair of damages, other than normal wear and tear, caused by the tenant or the tenant's guests;
4. If the lease or rental agreement allows it, for the cost of restoring or replacing furniture, furnishings, or other items of personal property (including keys), other than because of normal wear and tear.
Below is a list of guidelines to help us determine damages for security deposit refunds.
Cleaning
A landlord may properly deduct from the departing tenant's security deposit to make the rental unit as clean as it was when the tenant moved in.
Reasonable cleaning costs would include general house cleaning, cleaning the stove & oven, removing soap scum & mildew in bathrooms, cleaning the refrigerator, cleaning floors, wiping down window sills and baseboards, professionally cleaning the carpet. But the landlord could not charge for cleaning any of these conditions if they existed at the time that the departing tenant moved in.
In addition, the landlord could not charge for the cumulative effects of wear and tear. Suppose, for example, that the tenant had cleaned the shower, but it remained dingy because of hard water stains and build up over the years. The landlord could not charge the tenant for additional cleaning. The landlord is allowed to deduct from the tenant's security deposit only the reasonable cost of cleaning the rental unit. For more information see below our Security Deposit Refund Method.
Repainting walls
Minor scuffs, scratches, and discoloration are considered normal wear and tear. The recommended approach given by the California Department of Consumer Affairs for determining the amount that the landlord can deduct from the tenant's security deposit for repainting, when repainting is necessary, is based on the length of the tenant's stay in the rental unit. See below "Security Deposit Refund Method" for the approach to calculate security deposit deductions for paint damage.
Other damage to walls
Generally, minor marks or nicks in walls are the landlord's responsibility as normal wear and tear (for example, worn paint caused by a sofa against the wall). Therefore, the tenant should not be charged for such marks or nicks. Wall damage includes unremoved nails & hardware, drywall anchors, TV mounts, holes that require patching and painting, etc. Any patch/paint work performed by the tenant or tenant's vendor that does not match the current wall is also considered damage. Wall damage will result in a deduction from the security deposit.
Carpet and flooring
Normal wear and tear to carpets and flooring cannot be charged against a tenant's security deposit. Normal wear and tear includes simple wearing down of carpet and flooring because of normal use or aging, and includes moderate dirt or spotting. In contrast, large rips or permanent stains justify a deduction from the tenant's security deposit for repairing the carpet or floors, or replacing them if that is reasonably necessary. See below "Security Deposit Refund Method" for the approach to calculate security deposit deductions for carpet and flooring damage.
Windows
Damage to windows is relatively easy to determine. If the window was cracked or broken during the tenant's stay while in the care of the tenant then the broken window is the responsibility of the tenant and not the owner. If a guest or neighbor broke the window, it is still the tenant's responsibility to replace it. If the tenant wants to recoup their money spent on the window they must seek it from the neighbor. Wear and tear to windows, opening and closing and locking and unlocking is the responsibility of the Landlord. So if the lock stops functioning due to use the tenant is not responsible.
Window Coverings
Window coverings life span can range from less than 1 year to 5 years depending on the quality of the covering provided. Typically, window coverings where the mechanisms fail due to use are the responsibility of the landlord. Tenants are responsible for broken or missing items blinds, broken or missing wands, torn curtains, stains, etc.
Screens
Screens are typically the tenant's responsibility, either they are in good condition or they have been damaged. If the screens provided were intact without holes and after the tenant leaves they are torn or have holes in them, the tenant will be charged to replace the damaged screens.
Landscaping
Depending on your lease, the tenant or the owner will be responsible for maintaining the landscaping. Most leases state that the tenant is responsible for the watering of the landscaping. Most leases state that the owner is responsible for the maintenance of the landscaping. The tenant is responsible for making sure plants and lawns do not die from lack of water. If any vegetation dies because of lack of water this would be considered damage and the tenant could be charged to replace the vegetation. If pets or people tear up or destroy parts of the landscaping, the tenants would be responsible for this damage. If sprinklers are broken or missing, the tenant will be held responsible.
Yards and amenities
Yards can come with many features, such as patios, lighting, fountains, BBQs, outdoor kitchens, pools, etc. If the functionality fails in the process of normal use then the repairs and maintenance is the responsibility of the landlord. If something breaks because of an accident, misuse, or negligence, then the tenant is responsible for the cost of the repair. The remaining life of the item should be factored in similar to carpet and paint. A ten year old BBQ will not be measured the same as a year old BBQ.
Pool
Pool maintenance is typically done by a service provider paid by the landlord. If tenant does not allow proper access free of pets, tenant may be responsible for maintenance issues for not providing proper access. Tenants can also be held responsible for pool maintenance if they change the pool settings and run times without permission.
Appliances, fixtures, furniture, other personal items
Missing or removed items will be considered damage. The cost to replace like-for-like will be charged against the tenant's security deposit. Damage to appliances, fixtures, furniture, or other items will be determined by the cost to repair the damaged item. If the landlord chooses to replace the item, they can only charge the tenant the cost of the repair.
Pets
Damage caused by pets like odors, pet hair, urine, chewed areas or fixtures, damaged landscaping and sprinklers, fleas, and any other pet related damage will be deducted from the tenant's security deposit.
Security Deposit Refund Methods