How we Evaluate your Property to get the Most Rent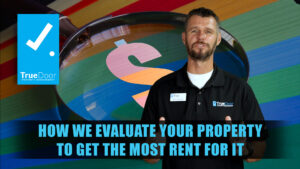 Today I would like to address the process of how we evaluate your property in order to get the most rent for it. In today's market, you have to keep in mind that when Covid 19
lockdowns took place, caps on raising the rent on many properties did too. So it seems, a lot of the properties are trying to play catch up to get their rent where they should be comparable to the market.
When I get a phone call from a prospective client, the first question I get is, "How much do you think my property could rent for".  Lucky for them we are industry experts and know how to review rental comps to price your rental property – meaning we are looking at comparable rental properties in the neighborhood that have similar characteristics and have rented out recently.
When looking at rental comps, make sure you are comparing properties in the same area. The comps should be close in square footage and have similar amenities. There's many factors that can have an effect on setting the rent besides the amenities – the school districts, parks, beaches, freeway access, and overall the type of neighborhood it is in.
So if you have any questions about how much you think your property can rent for, please feel free to reach out to us, we are always happy to give you a free rent price report.