Property Management in San Bernardino, CA
Stop trying to manage your rental property on your own! Receive hands-on help from TrueDoor's seasoned property management pros.
A Property Management Company in San Bernardino, CA You Can Rely On
San Bernardino, CA is a Southern California city with a low cost of living, year-round outdoor activities, and fun opportunities fitting for every lifestyle. In the summertime, locals soak in the natural beauty of the San Bernardino National Forest or take a drive on The Rim of the World Scenic Byway that hugs the San Bernardino Mountains. Within the San Bernardino Mountains, hikers relish in trails leading to the Deep Creek Hot Springs, San Bernardino Peak, and Mt. San Gorgonio. Residents can catch a sunset concert at San Bernardino's Glen Helen Amphitheater or host a family cookout at Blair Park. When winter rolls in, residents take it inside to the San Bernardino History and Railroad Museum or the Original McDonald's Museum. San Bernardino's California State University also boasts popular indoor entertainment such as the public Museum of Anthropology with new exhibits each year. It's clear that San Bernardino isn't short of exciting activities to participate in. One lesser-known treasure this city holds is the opportunity for property owners to create wealth in San Bernardino's housing market! 
About half of San Bernardino's properties are renter-occupied at an average monthly rent price of $1,777, making this community's real estate a rental owner's dream to invest in. It's time to create the life you want. As a rental property owner, you'll experience extensive tax breaks, ongoing passive income, increased capital growth, diversification of assets, and so much more. What are you waiting for? You may love the thought of wealth generation but are afraid of maintaining a rental property. That's where TrueDoor Property Management's team steps in. Our property management services are a surefire way to succeed as a rental owner without the stress of property upkeep. 
About 15 minutes southeast of San Bernardino is TrueDoor's office in Redlands. TrueDoor Property Management is a short drive south of Downtown San Bernardino, San Bernardino International Airport, and the National Orange Show Event Center. Get in touch with our property managers to receive the partnership you need to succeed as a rental owner.
4.5 Star Rating From 172+ Google Reviews
Our clients sing our praises!
Get Quality Tenants in 30 Days or Less
We guarantee it!
Happiness Guarantee
100% satisfaction guaranteed, or you can cancel anytime
TrueDoor's Property Management Services in San Bernardino, CA
TrueDoor's property managers in San Bernardino are skilled at addressing a variety of management needs such as maintenance, timely rent collection, tenant relationships, and more. We have the training needed to help you with a track record to prove it. Below are the tasks we take over when we work with Southern California rental owners:
Effective property marketing

Diligent tenant screening

Consistent inspections and maintenance checkups

Timely rent collection

Eviction and legal issue guidance
We keep our clients in the loop throughout every stage of our property management process. TrueDoor's rental owners have 24/7 access to our online portal where they can check in on how their property is doing.
For 40 years, we've provided competitive property management services for Inland Empire and Orange County rental owners. With every client, we guarantee the following: filled rentals within 30 days or less (or your next payment is taken care of), lease break and eviction coverage, pet damage insurance, and 100% happiness. Are you ready to take a step toward the life you've always wanted? Let's work together to do just that. Contact our team to leverage the power of TrueDoor's property management services in San Bernardino, CA.
Property Marketing
Looking for the right tenant doesn't have to feel like mission impossible. Our team actively markets your vacancy to a wide local audience, ensuring we rent your property quickly.
Tenant Screening
Every application we receive undergoes rigorous screening. We only place highly qualified tenants to keep your investment protected.
Exceptional Property Oversight
We perform regular inspections and make preventative maintenance recommendations to keep your home in pristine condition — inside and out.
Rent Collection
Get your payments in on time each month. Our accounting department handles all invoicing and payment processing. We distribute your earnings via direct deposit.
Property Inspections
Every home in our rental portfolio receives frequent inspection visits. This gives us the chance to verify that all is well behind the scenes and your home is in good shape.
Financial Reporting
Our online portals provide 24/7 access to your recent performance numbers. Sign in at any time to view your latest financial statements and account notes.
Need Help Finding a Quality Tenant & Managing Your Property?
We are San Bernardino's most trusted property manager! Get in touch with us today.
Testimonials
See What Our Happy Clients Have to Say About Our Property Management Services in San Bernardino, CA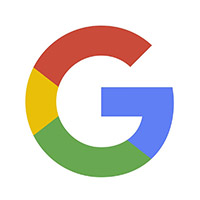 Emily Wong
"We rent a home with True Door Property Management. Whenever an issue has come up, they are super prompt at getting quality vendors out and fixing the problem. Thankful to know things will get done quickly and the right way and we have never had to hassle back and forth for anything. Great management company!"
Why Property Owners Choose Us
Hundreds of San Bernardino Property Owners & Investors Have Teamed Up with TrueDoor Property Management & Here's Why…
Knowledge is Power
With over 25 years of property management and real estate experience, you can trust that your property is in good hands with us.
Excellent Communication
A lot of other property management firms lack communication, reliability and follow-through. We're not that guy — just read our excellent reviews!
Top-Quality Tenants
With our data driven marketing strategies and in-depth tenant screening, we place the highest-caliber tenants in your property so it's one less thing you have to worry about.
Legal Guidance
Stop trying to navigate the complicated maze of insurance requirements, federal housing guidelines, and landlord-tenant laws on your own. Let our expert team keep you compliant.
Evictions
Should a tenant relationship turn toxic, we will walk you through the legal ins and outs of the eviction process. Even more, we will find a new tenant for your property.