Property Management in Tustin, CA
We manage homes, condos, and apartments.
Tustin Property Management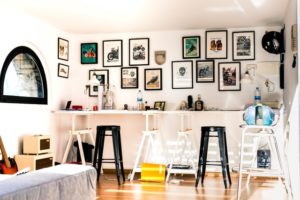 Finding Property Management in Tustin, CA
Maybe you're new to Orange County real estate, or maybe you're already a seasoned home owner. No matter what your situation is, TrueDoor Property Management is here to help your investment thrive. Our team members are experts when it comes to property management in Tustin, CA.
Not only do we offer a variety of services from financial planning to regular inspections, but we make sure to give you and your tenants the best possible experience while doing so. Not to mention, we know everything there is to know about the Orange County housing market. It's because of our excellent customer service and efficient methods that we're so trusted among California home owners.
So, what are you waiting for? Choose TrueDoor Property Management to work with a team that will take you to the top.
Listen to what our clients have to say
Watch these interviews with some of our current clients
Professional solutions for your California rental home
Share Your Property Needs with Us
Learn how our flexible management solutions can solve your property headaches : (714) 899-2200