Property Management in Cypress, CA
We manage homes, condos, and apartments.
Cypress Property Management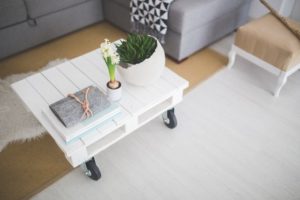 If you own residential estate in Cypress that you want to turn into an investment property and earn money on it by renting, one of the smartest things you can do is contract a professional who handles property management in Cypress. This applies to single dwelling homes, condos, and apartments.
Trying to handle your own property management in Cypress is filled with risks. When it comes time to keep up maintenance on the property long distance, or there is an issue with missed rent, eviction costs, legal battles, unpaid utilities, property damage, or another nightmare scenario brought about by a lack of proper and complete background checks many property owners find themselves at a huge loss.
All this can be avoided by hiring professional Cypress property managers. The correct professional help can turn an unused property into a money making investment. Using a service like TrueDoor Property Management that handles everything from background checks to rent collection, and from maintenance to bi-annual inspections, you can sit back and just collect on your investment.
Professional solutions for your California rental home
Share Your Property Needs with Us
Learn how our flexible management solutions can solve your property headaches : (714) 899-2200