Property Management in the City of Orange, CA
We manage homes, condos, and apartments.
City of Orange Property Management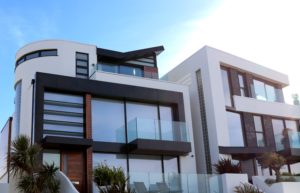 Professionals in the industry of property management in Orange, CA consider themselves lucky because their place of work is truly beautiful in many respects. Such positive sentiment is also shared by the residents and even by the transients and tourists in the area. The City of Orange is, indeed, living up to its motto of, "A Slice of Old Town Charm" – a fact that you, too, will appreciate when you buy property here.
Buying real estate property in Orange also means enjoying plenty of opportunities for rest, relaxation and business here. Historic locations such as Old Towne, Orange History District offer rich architectural artifacts and has preserved its original structure since its incorporation. Even with its antiquity the city keeps up with its vibrant commercial activity.
Many of the residents, landlords and owners of real estate hire the best company specializing in property management in Orange, CA – TrueDoor Property Management, of course – for its services. The properties under the management of Orange property managers include a wide variety of housing styles, sizes and designs, thus, ensuring that all types of buyers will have one or two properties that will meet their needs and wants. Examples include townhomes, apartments and condos as well as single-family homes from bungalows to mansions.
Professional solutions for your California rental home
Share Your Property Needs with Us
Learn how our flexible management solutions can solve your property headaches : (714) 899-2200