Property Management in Buena Park, CA
We manage homes, condos, and apartments.
Buena Park Property Management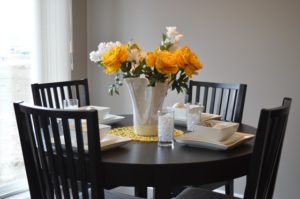 The importance of hiring the services of the best providers of TrueDoor Property Management in Buena Park CA cannot be overemphasized particularly where the owners are concerned. Property managers have the appropriate work experience, professional connections, and practical skills to perform the necessary services for 24/7 maintenance, safety and security of the properties – truly, the main objective in these arrangements.
Along with city officials and residents, the professionals in the industry of TrueDoor Property Management in Buena Park CA like to promote their city and for good reasons, too. Buena Park, which its residents call as the Center of the Southland, has several tourist attractions including the Knott's Berry Farm, the Knott's Soak City, and the Ripley's Believe It or Not Museum as well as the Japanese Village and Deer Park. For outdoor fun, residents love the Los Coyotes Country Club known for its golf course and the Ralph B. Clark Regional Park nestled at the West Coyote Hills. History buffs love visiting the Whitaker-Jaynes House, the Bacon House, and the Stage Stop Hotel.
If you have real estate property or you are planning to buy it here for residential or rental purposes, you must concurrently contact the best provider of services in TrueDoor Property Management in Buena Park CA – TrueDoor Property Management, of course. Indeed, our property management services encompass a wide range of services for rental properties, apartment complexes, and commercial real estate. As a property owner, you have the assurance that competent professionals are at the helm in ensuring that your real estate assets have excellent returns on investment (ROI).
Professional solutions for your California rental home
Share Your Property Needs with Us
Learn how our flexible management solutions can solve your property headaches : (714) 899-2200