Property Management in Brea, CA
We manage homes, condos, and apartments.
Brea Property Management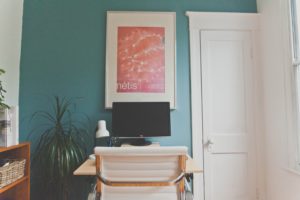 The monetary and non-monetary benefits that come from hiring the most reliable provider of services in property management in Brea make the decision truly an excellent value for the property owners' money. On the monetary side, the owners will benefit from the high tenant occupancy, retention and collection rates brought by the effective tenant management policies implemented by the property managers. When the higher gross revenues are coupled with the lower costs of operations arising from energy-friendly initiatives, preventative maintenance measures, and safety compliance procedures, the result is higher profits and property values.
On the non-monetary side, the owners will enjoy lesser stresses and pressures from the management of the property on a daily basis. The Brea property managers of TrueDoor Property Management will take care of the nitty-gritty everyday details of tenant and property management. The result: More time for your core businesses, your family and friends.
As the best provider of services in property management in Brea, TrueDoor Property Management prides itself on its excellence. Let's face it. You will not experience better services in property management in Brea that what we at TrueDoor Property Management can offer. Think of the diversity of our property management portfolio including rental homes, apartments and commercial real estate and you will realize that, indeed, we stand by what we say about ourselves – that we are the best property managers in Brea, even the entire Orange County. And we also work for the benefit of the tenants such as in finding the best rental property, paying the rent, and requesting for maintenance services.
Professional solutions for your California rental home
Share Your Property Needs with Us
Learn how our flexible management solutions can solve your property headaches : (714) 899-2200