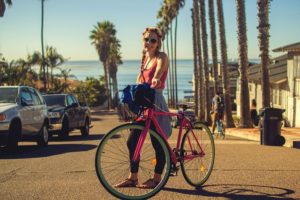 Aliso Viejo Property Management
Located in the heart of California's Orange County, Aliso Viejo is a charming community of around 50,000 people. Bordered by Laguna Hills, Laguna Beach, Laguna Niguel and Laguna Woods, Aliso Viejo is noted for being an affluent community with a lively local economy.
There's plenty to love in Aliso Viejo, with plentiful amenities and numerous entertainment destinations in the vicinity. The city is also home to the operations of several large employers, making Aliso Viejo a great fit for working professionals seeking housing options with short commute times.
Partner with TrueDoor Property Management
TrueDoor Property Management offers a full suite of services for landlords in Aliso Viejo. Whether you need residential property management, multi-family property management or commercial property management, TrueDoor is perfectly situated to meet your needs.
A partnership with our team offers a number of benefits for property owners. First and foremost, working with us will save you both time and money. We also keep a close eye on profitability and work to keep your home in great shape over the longterm.
Let the Aliso Viejo property managers handle all the daily activities. This is all available to TrueDoor Property Management clients for a small nominal fee. We also provide 100% professional financial management as well.
We Keep Clients Satisfied
You can't argue with our results
"I have been using TrueDoor Property Management for more than 10 years, and the best part is worry free. TrueDoor Property Management has taken care of my property in Irvine so that I can focus on my work in China."
 - Peter Chen, Satisfied Client
"TrueDoor Property Management has managed our property for the last 23 years and we have never been disappointed with their services."
 -Tom and Martha Schmidt, Satisfied Clients
Listen to what our clients have to say
Watch these interviews with some of our current clients
Professional solutions for your California rental home
Orange County's Local Property Pros
We know Southern California real estate.
If you own rental properties in Orange County, you understand the challenges that come with property ownership firsthand. Working with a professional property manager can ease the burden on your shoulders, but how do you find the right partner? The big franchise guys try to use a "one size fits all" approach on the homes in their portfolios, while many independent firms lack the expertise and experience you need to succeed.
At Irvine Property Management, we have one goal in mind: provide the best property management in Orange County. We're a locally based team of passionate real estate experts who love to help our clients get the most out of their homes. We continually monitor the market, make recommendations for maximizing your home's potential, and handle the day-to-day needs of your rental unit. Our full-service approach gets great results, plain and simple.
Share Your Property Needs with Us
Learn how our flexible management solutions can solve your property headaches: 714-625-8500