Property Management in Aliso Viejo, CA
We manage homes, condos, and apartments.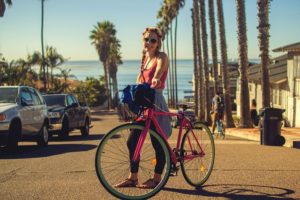 Aliso Viejo Property Management
Located in the heart of California's Orange County, Aliso Viejo is a charming community of around 50,000 people. Bordered by Laguna Hills, Laguna Beach, Laguna Niguel and Laguna Woods, Aliso Viejo is noted for being an affluent community with a lively local economy.
There's plenty to love in Aliso Viejo, with plentiful amenities and numerous entertainment destinations in the vicinity. The city is also home to the operations of several large employers, making Aliso Viejo a great fit for working professionals seeking housing options with short commute times.
Partner with TrueDoor Property Management
TrueDoor Property Management offers a full suite of services for landlords in Aliso Viejo. Whether you need residential property management, multi-family property management or commercial property management, TrueDoor is perfectly situated to meet your needs.
A partnership with our team offers a number of benefits for property owners. First and foremost, working with us will save you both time and money. We also keep a close eye on profitability and work to keep your home in great shape over the longterm.
Let the Aliso Viejo property managers handle all the daily activities. This is all available to TrueDoor Property Management clients for a small nominal fee. We also provide 100% professional financial management as well.
Professional solutions for your California rental home
Share Your Property Needs with Us
Learn how our flexible management solutions can solve your property headaches : (714) 899-2200