Property Management in Banning, CA
X-out the headaches of being a busy landlord and enjoy the perks of being a stress-free investor
Exceptional Property Management in Banning, Focused on Real Results
With over 25 years of real estate and property management experience, we are well-equipped to minimize your stress and maximize your returns.
4.5 Star Rating From 172+ Google Reviews
Our clients sing our praises!
Get Quality Tenants in 30 Days or Less
We guarantee it!
Happiness Guarantee
100% satisfaction guaranteed, or you can cancel anytime
Property Management Services in Banning, CA
We're ready to manage your rental home, condo, or apartment with 5-star results and help you make more money with less stress.
Property Marketing
Looking for the right tenant doesn't have to feel like mission impossible. Our team actively markets your vacancy to a wide local audience, ensuring we rent your property quickly.
Tenant Screening
Every application we receive undergoes rigorous screening. We only place highly qualified tenants to keep your investment protected.
Exceptional Property Oversight
We perform regular inspections and make preventative maintenance recommendations to keep your home in pristine condition — inside and out.
Rent Collection
Get your payments in on time each month. Our accounting department handles all invoicing and payment processing. We distribute your earnings via direct deposit.
Property Inspections
Every home in our rental portfolio receives frequent inspection visits. This gives us the chance to verify that all is well behind the scenes and your home is in good shape.
Financial Reporting
Our online portals provide 24/7 access to your recent performance numbers. Sign in at any time to view your latest financial statements and account notes.
Need Help Finding a Quality Tenant & Managing Your Property?
We are Banning's most trusted property manager! Get in touch with us today.
Testimonials
See What Our Happy Clients Have to Say About Our Property Management Services in Banning, CA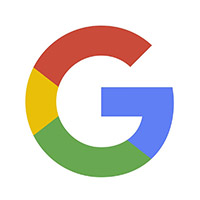 Emily Wong
"We rent a home with True Door Property Management. Whenever an issue has come up, they are super prompt at getting quality vendors out and fixing the problem. Thankful to know things will get done quickly and the right way and we have never had to hassle back and forth for anything. Great management company!"
Why Property Owners Choose Us
Hundreds of Banning Property Owners & Investors Have Teamed Up with TrueDoor Property Management & Here's Why…
Knowledge is Power
With over 25 years of property management and real estate experience, you can trust that your property is in good hands with us.
Excellent Communication
A lot of other property management firms lack communication, reliability and follow-through. We're not that guy — just read our excellent reviews!
Top-Quality Tenants
With our data driven marketing strategies and in-depth tenant screening, we place the highest-caliber tenants in your property so it's one less thing you have to worry about.
Legal Guidance
Stop trying to navigate the complicated maze of insurance requirements, federal housing guidelines, and landlord-tenant laws on your own. Let our expert team keep you compliant.
Evictions
Should a tenant relationship turn toxic, we will walk you through the legal ins and outs of the eviction process. Even more, we will find a new tenant for your property.
About TrueDoor Property Management in Banning, CA
Banning's Local Property Pros
If you own rental properties in Banning, you understand firsthand the challenges that come with property ownership. Working with a professional property manager can certainly take the burden off your shoulders, but how do you find the right one? The big franchise guys try to use a "one size fits all" approach when it comes to managing properties, while many independent firms lack the knowledge and experience you need to succeed.
We've been helping property owners in Banning and throughout Inland Empire reach their investment goals for decades. That means we have the expertise in real estate and property management you want right here in Banning — the know-how to maximize your returns and help you build wealth.
At TrueDoor Property Management, we have one goal in mind: to provide the best property management in Banning, CA. We are a locally based team of passionate real estate experts who love to help our clients get the most out of their assets. We continually monitor the market, make recommendations for maximizing your property's potential and handle the day-to-day functions of your rental unit.
Our full-service, client-centric approach gets great results — just read our excellent reviews!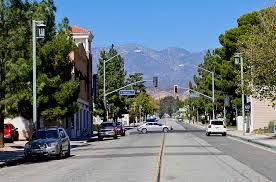 What Makes Banning So Special?
The City Has All This and Much More
The City of Banning is located alongside Interstate 10 between the Inland Empire and the Coachella Valley in the San Gorgonio Pass. Banning, incorporated in 1913, has a rich and colorful history. Initially Banning served as a stagecoach and railroad stop between the Arizona territories and Los Angeles. This history has contributed to the present day spirit of pioneer resourcefulness and "can do" attitude that is so prevalent in the community. Banning has a current population according to the 2022 US Census Bureau of 30,273.
Banning is a friendly and wholesome place to work and raise a family. Desirable executive housing is available, as well as moderate and lower income housing. About 30% of the homes in Banning are rental units. The average rental rate in Banning is $1700 with a median home price of just under $400,000. Clean air, ample water supplies and the memorable and inspiring scenic vistas of both Mt. San Gorgonio and Mt. San Jacinto, the 2 tallest peaks in Southern California, are additional amenities which make the City of Banning a logical choice as a development opportunity in the Southern California area.
TrueDoor Property Management offers a full suite of services for landlords and investors in Banning. Whether you need residential property management, multi-family property management or commercial property management, TrueDoor is perfectly situated to meet your needs.
Partnering with a team of real estate and property management professionals in Banning offers numerous benefits for savvy property owners like you. First and foremost, working with us will save you considerable time and money. We also keep a close eye on your profitability, ensure your home is always looking sharp, and see to it that everything runs smoothly.
Because your success is our success, we work hard to meet your needs and exceed your expectations in everything we do.